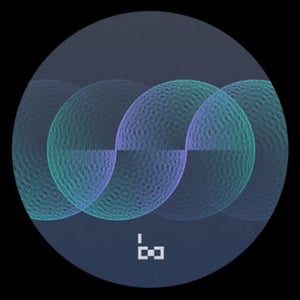 $

14.00
*Price includes Domestic Shipping via USPS
Lazy, phased acid waves ebb and flow as if possibilities smashing and retracting, cleaving into countless additional new forms; a continuous cycle of life. Effective simplicity harkens back to earlier times, days when Detroit's streets bubbled with timbres of frenetically bowed strings, assembly lines, and the stamping, metallic thud of machines now rusted into oblivion.

For the young ones, just shy of the now crested watermark of the second rising, fret not the missed opportunities. Codine's handsomely crafted full length, Circadian Rhythms (BLNK-19) is as close an approximation to the Autumnal night party rituals of late 90's Detroit as you have a probability of uncovering. One can almost hear the tired, hissing bass still struggling to punch through the damp walls of Motor where a young Derek Plaslaiko held court.

Having earned favor from Laurent Garnier and Matthew Dear, Circadian Rhythms embodies the spirit of old times, the filthy spaces, the charlatans and true magicians, the wilderness of it all.